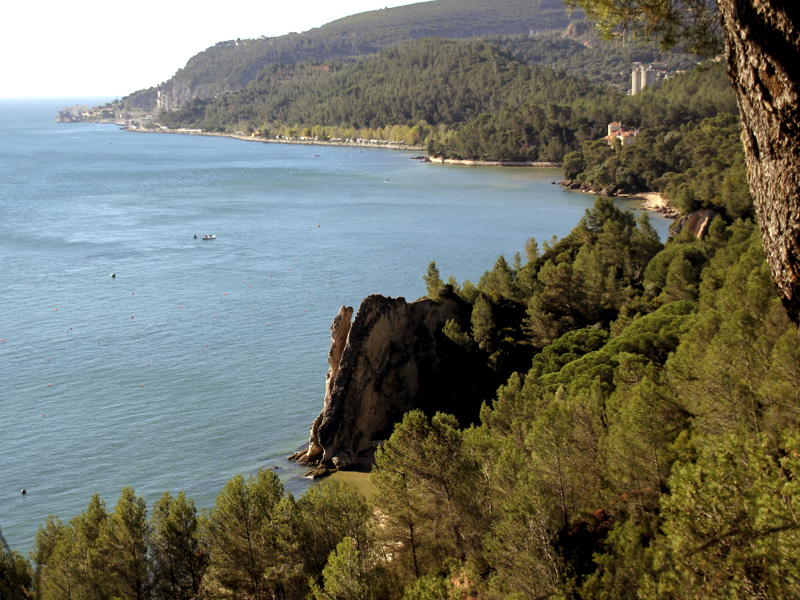 Arrábida
The perfect symbiosis between the blue of the ocean and the green of the beautiful hills surrounding it. It is one of the most beautiful places in Portugal with beaches with clear water and the nature with lot of biodiversity.
On the hills it's possible to find some viewpoints where the people can enjoy a wonderful landscape. It's a perfect day trip on a sunny day.
Close to Arrábida there is also Setúbal where it's possible to enjoy a meal of fried squids, a traditional dish from this fisherman city.